Gold fever is still going strong in Australia. A man who prefers to remain anonymous, equipped with a simple, relatively cheap metal detector, found a gold nugget weighing no less than 4.6 kg in the southeastern state of Victoria.
Although it happened late last year, the story has only recently become public knowledge. Darren Kamp, owner of Lucky Strike Gold, told the story. He has been in the gold business for 43 years, but he told CNN that he had "never seen a rock of this size containing so much gold" and that it was a "once-in-a-lifetime discovery".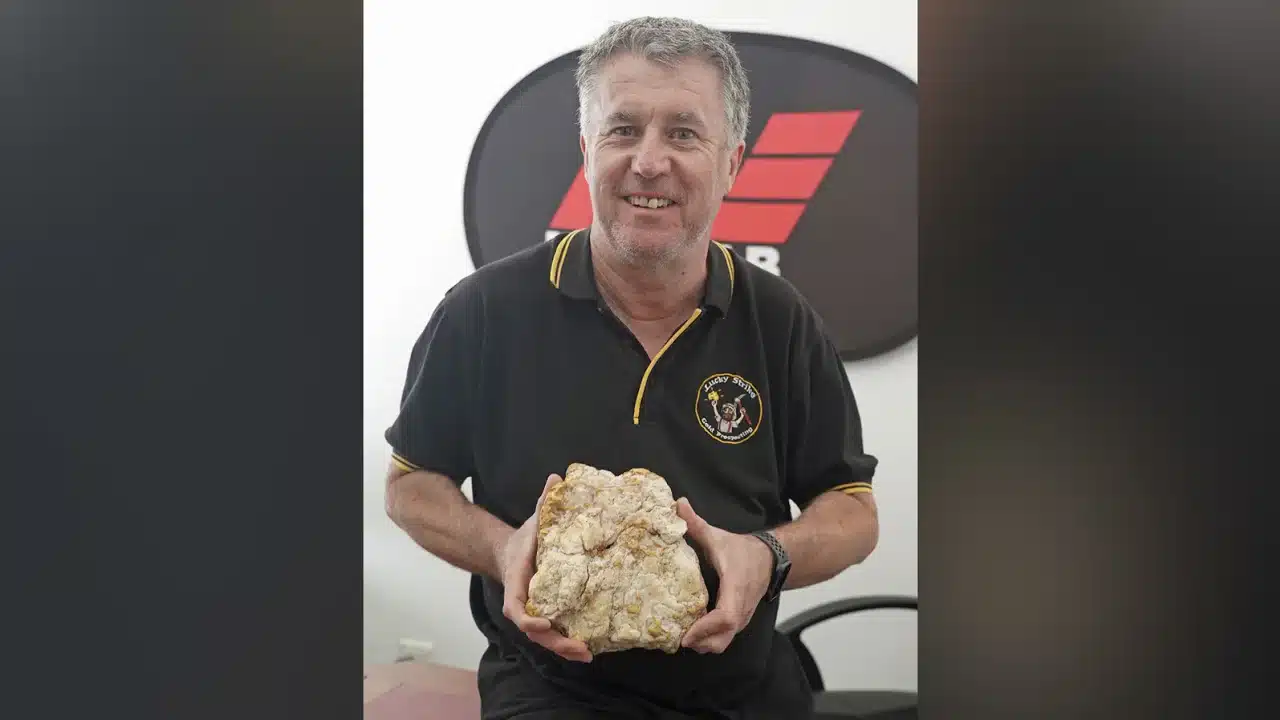 Darren Kamp explains that many of his store's customers bring in stones that look like gold but are not, or contain very little. In this case, it was a 4.6 kg stone, of which 2.6 kg was pure gold. "When I got my hands on it, my jaw dropped," he says.
A rock split in two
The discoverer split the rock in half and took one of the halves to the aforementioned store. However, he was still unaware of the value of what he had found, partly because the rock was dirty and he could not see the gold it contained, and he asked if he could get 10,000 Australian dollars (just over 6,000 euros) for it. In fact, the real reason he split it in two is that he wanted to see if he could find a gold nugget inside, not realizing that he was actually looking at a gigantic nugget.
The man who made this discovery was not aware of the immense value of his huge gold nugget.
But after he washed it, he realized that gold was oozing from all sides. Darren Kamp was even more surprised to discover that he only had half of the treasure in front of him, and when he calculated the value of the two halves, he estimated it at $240,000 Australian dollars (about 150,000 euros).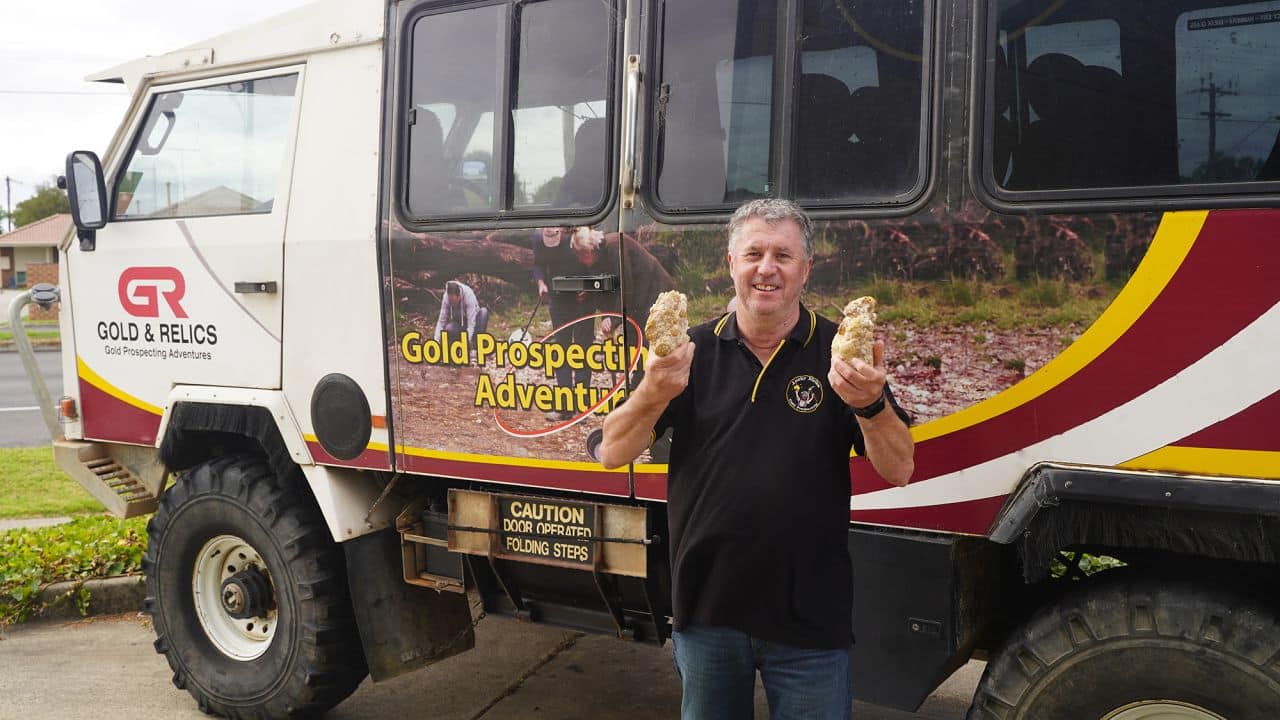 The metal detector used by this amateur gold digger is a model called the Minelab Equinox 800, which cost him A$1,200 (€740). It is certainly a good investment, considering what he found with it, even if being lucky enough to stumble upon such a gold stone is a lottery.
It is very rare to find gold rocks of this value, even though Australia is considered the country with the largest gold reserves. During the second half of the 19th and early 20th centuries, gold rushes were notorious in this country, with major discoveries especially in the Victorian region.
I am a web editor specialized in people news. I am passionate about the world of celebrity and I love to follow the latest trends, scoops and gossip that make the buzz