These alleged images of the Japanese health minister have caused an uproar. However, they were created by an AI.
Yes, artificial intelligence, when properly applied, can simplify many tasks and benefit an infinite number of complex processes in different sectors. The problem is that, like any other technology, in the wrong hands it can become a powerful weapon in the service of evil. In recent days, alleged images of Japan's health minister have been circulating on the internet. They went viral on social networks and many thought they were real.
However, these images are completely false. One person, who is dedicated to creating sexually explicit images using artificial intelligence, thought it would be a good idea to say that his next creation was an important Asian island leader.
When he released the images, his supporters began circulating them on other media channels for comment. The conversation, however, was not about AI's capabilities, but about the Japanese health minister's pretty cleavage.
Obviously, the person in the photo does not exist. Japan's health sector is headed by a man, Katsunobu Katō.
An additional problem in this situation is that, once again, social media took forever to put the hoax to rest. By the time Twitter, for example, started posting the fake content alert, it was too late. The images had been shared tens of thousands of times.
Mientras tanto en Japón, ministra de Sanidad. pic.twitter.com/ohraBlrTlV

— Bakalaofresco  (@Ant52529536Jose) May 10, 2023
But that was only Twitter's belated response. Today, it's still possible to find Facebook groups or pages where people assume the images are real, and that reasoning is likely to prevail until they come across a post like this.
There are several points of concern in this situation. First, an artificial intelligence tool of any kind is being used to create fake content. Second, it is increasingly concerning that the public does not stop to check the authenticity of content before sharing it. They are published, then investigated – at best.
Japan's 'health minister' joins Donald Trump and the papacy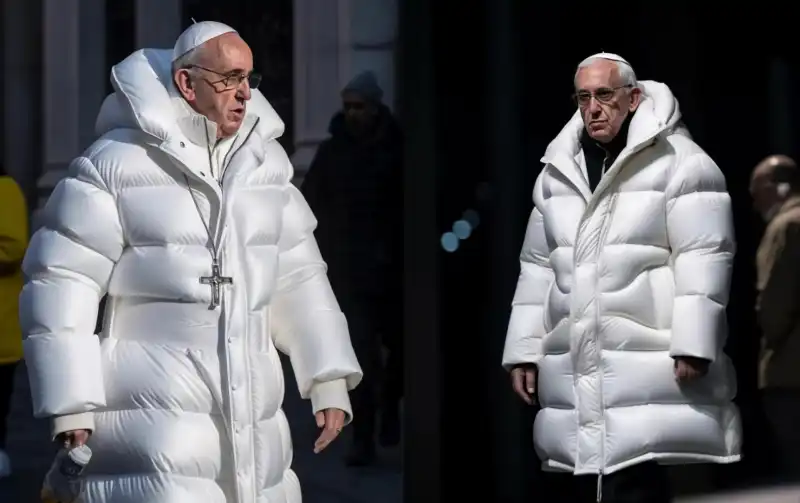 This isn't the first time an AI-generated image has caused an Internet sensation. You don't even have to go back very far to find another scandal.
In March, someone used Midjourney to create several images of Donald Trump being arrested by New York City police. When they went viral online, some of the mogul's supporters thought they were real. Naturally, they wanted to take to the streets to protest such a sheepish arrest.
A few days later, images were released showing Pope Francis wearing a Balenciaga-style coat. Thousands of religious believed that the Catholic Church was now led by a fashion icon.
These two cases prompted Midjourney officials to end free trials. They felt that many users were abusing their tool.