Jack Heathcote, a 37-year-old British man, is an unconditional lover of the marine world. His passion pushed him to invest 24 000€ to transform his house in Nottingham into a real giant aquarium.
Today, he can swim with his 400 fish from exotic species from all over the world in a pool 2.15 meters deep, 4.25 meters long and 3.90 meters wide. This feat makes the aquarium the largest in the UK in a private home.
A colossal 22 ton aquarium that took control of its life
Jack Heathcote admits that his hobby has literally taken over his life and his home. His underground aquarium, located in the basement of his home, contains no less than 18,170 liters of water and weighs 22 tons, the equivalent of 12 family cars. To access this aquatic paradise, he dives from his upstairs living room. "My hobby has taken over my house and my life," he told the British newspaper The Mirror.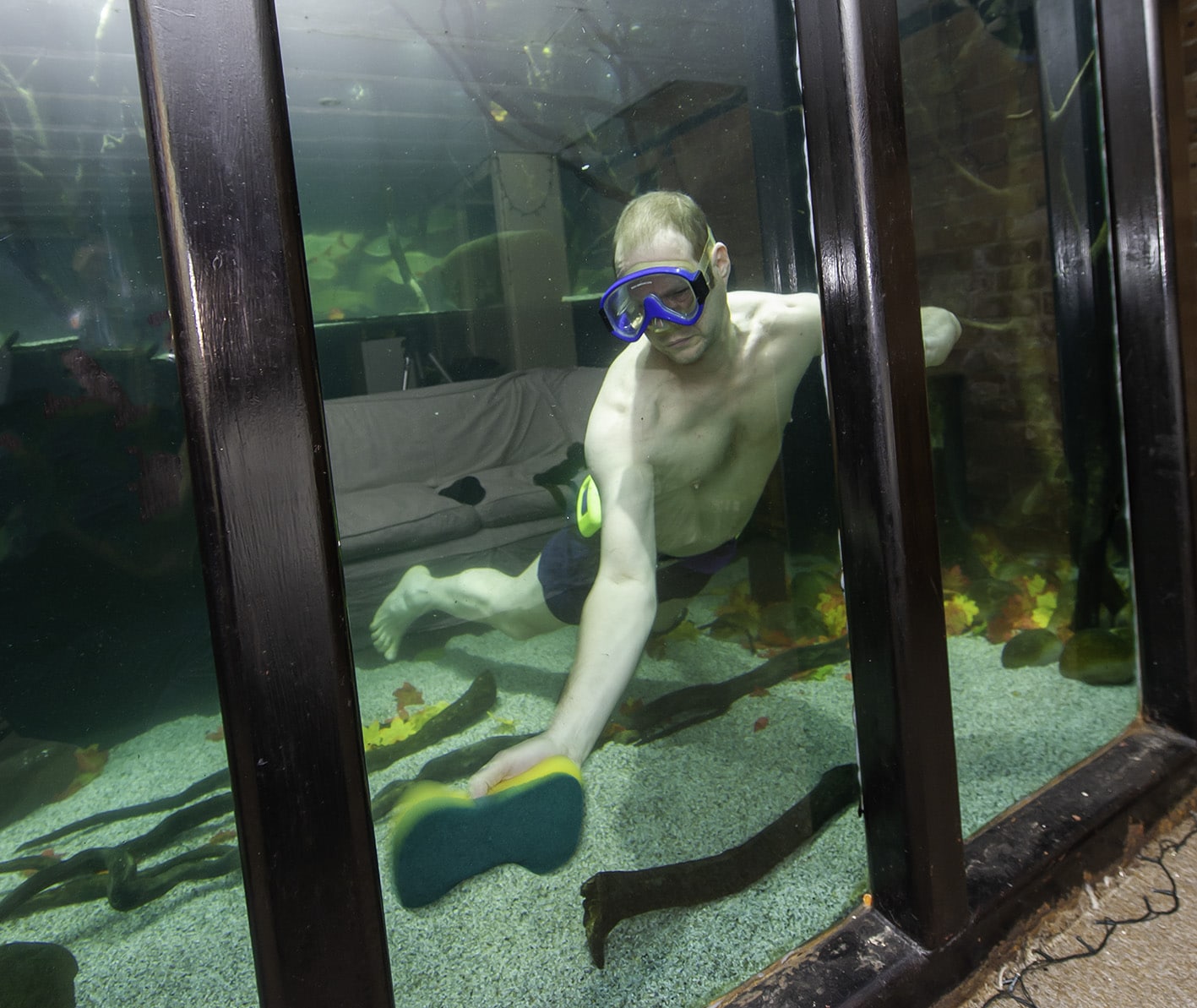 A significant financial investment for this aquarium enthusiast
The maintenance of this giant aquarium represents a significant cost for Jack. He was spending 240€ per month to heat the tanks for his exotic fish. Faced with this expense, he had to decide to adopt cold water species, thus reducing his energy bill by half. From now on, you can find perch, tench or carp. In spite of this huge financial investment, Jack says he is happy and passionate, so much so that he doesn't even have a television at home.
A passion born in childhood and shared by his partner
Jack's interest in fish goes back to the age of five, when he was given his first goldfish. Following a visit to the Blackpool Aquarium at the age of 10, his passion really developed. "The fish don't have names, but they have personalities. I can watch them interact with each other for hours. It's very relaxing," concludes Jack, whose partner also shares his love for fish.
Summary
I am a web editor specialized in people news. I am passionate about the world of celebrity and I love to follow the latest trends, scoops and gossip that make the buzz