Due to human error, we may have to download a long YouTube video that we don't have access to, even if it's our own. Here's how.
Today we're going to answer a very common question among some users, where the answer isn't always easy to find: how to download long YouTube videos safely.
It's likely that at one time or another you've had to take part in an unexpectedly long YouTube streaming session.
Whether it's a work session, event, conference, lecture series, festival or concert organized locally and with available resources.
Sometimes we actively participate and end up producing the entire event and launching the hours-long streaming.
But at the end of the broadcast, we discover that we don't have access to the account from which we made the whole production, so it's impossible to upload the video from the YouTube studio.
There are countless sites on the web that theoretically allow you to upload videos from the platform. But in many cases, the real risk lies in the possibility of obtaining malware or malicious code for your computer.
Fortunately, there is a way to save this material.
How to download long videos from YouTube without putting your computer at risk First of all, it's essential to issue an obvious warning. Downloading videos from YouTube using unofficial methods and third-party software is technically a violation of the platform's terms of use. Even if the original video was produced by us.
It is therefore essential to know that the alternative described here would be an extreme measure and practically a last resort to be able to save this full-length video in its maximum possible native resolution.
There is a desktop program on the web called 4K Video Downloaderdeveloped exclusively to integrate with YouTube for HD video downloads.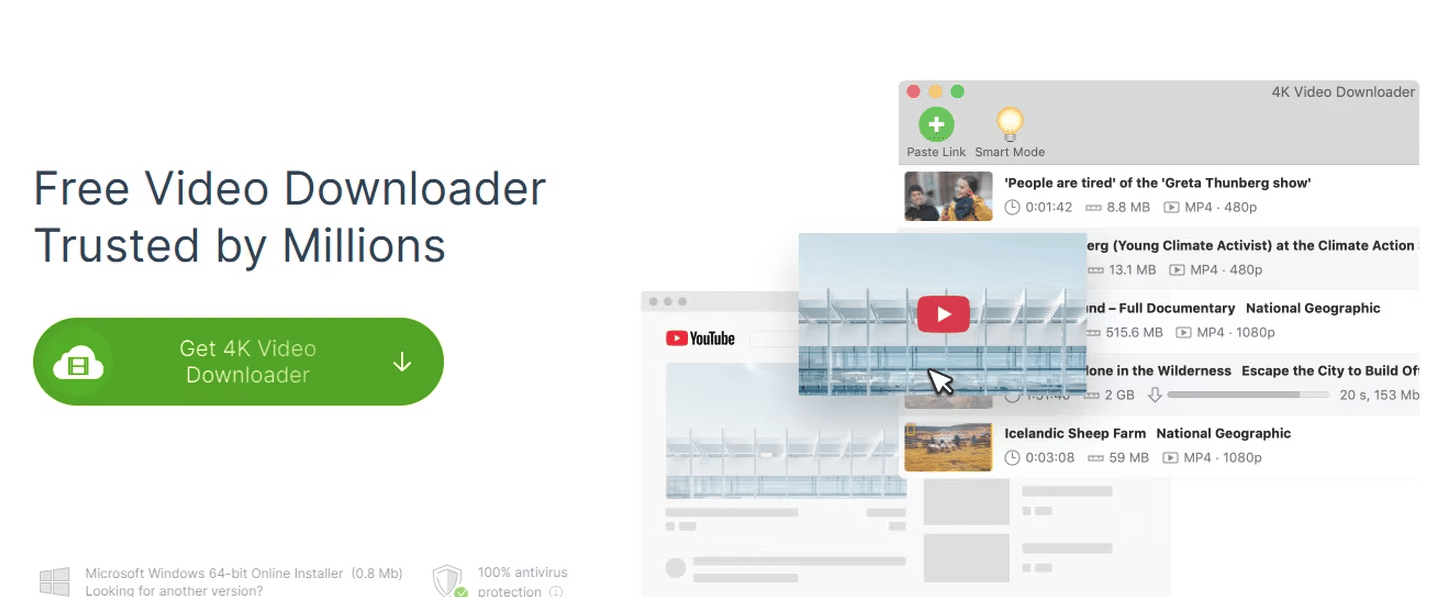 The program is available for Windows, MacOS (10.13 or higher) and Ubuntu. Simply log on to the site, search for your computer's operating system and download.
There's a paid version with more advanced features, but if you want to download a full video in FullHD or 4K, just follow these steps:
Go to YouTube and copy the URL of the full video.
Open the 4K Video Downloader program and simply click on the "Paste Link" button in the top left-hand corner of the menu bar.
The application will automatically load the data and start processing the video.
When everything is finished, you can choose the download resolution and video file format.
Click on the Download button and wait for the download to finish.
This last step can be really long if the video is very long. But in the end, we'll have the video in its best possible resolution.
My name is Maggie and I'm a writer for thesilverink.com, a website dedicated to news, culture and lifestyle. I have always been passionate about writing and I decided to make it my profession by becoming a web editor. I work on counterpoint.info and I mainly take care of the lifestyle section. I like to share my discoveries and my favorites with the readers, whether it's about fashion, beauty, decoration or gastronomy.