The recent leaks were right. Sony is working on the PlayStation Project Q, a handheld console focused on cloud gaming.
At PlayStation Showcase 2023, Sony officially unveiled PlayStation Project Q, a new handheld console. As a recent leak has already revealed, the hardware will be entirely focused on cloud gaming. Gamers will be able to stream their PS5 games to the Project Q. So don't expect the portable hardware to feature state-of-the-art components, since title processing will be handled by the PlayStation 5.
Of course, PlayStation Project Q will rely on Remote Play, the feature on PlayStation consoles that allows you to stream your games to other devices such as smartphones, tablets and computers. All from your home WiFi network.
Basically, PlayStation Project Q will have the same objective: to let you enjoy your PS5 games beyond your living room. However, to differentiate itself from the aforementioned devices, Sony has designed its product to focus solely on the gaming experience.
The PlayStation Project Q features controllers clearly inspired by DualSense. It's as if the PS5 controller had been cut in half and placed at either end of the screen. The latter measures 8 inches and boasts Full HD (1080p) resolution. Yes, it's bigger than the Nintendo Switch, Steam Deck or Asus ROG Ally.
"We'll be launching a device that lets you stream any game from your PS5 console using Remote Play over WiFi. Known internally as Project Q, it features an 8-inch HD screen and all the buttons and functions of the DualSense wireless controller," said Jim Ryan, head of Sony Interactive Entertainment.
He also said that the aim was to launch the PlayStation Project Q later this year. As yet, no release date has been set, but it wouldn't be surprising if it came out in the last quarter, just before the festive season.
We don't know its price either. This will be a very important factor in determining whether it really has a chance of success. Portable consoles for cloud gaming are certainly cheaper than offerings such as the Nintendo Switch or Steam Deck. However, the PlayStation Project Q doesn't appear to be a cheap product. Just look at this screen…
PlayStation now has its own headphones
PlayStation Project Q wasn't the only piece of hardware unveiled at the PlayStation Showcase. The Japanese company also unveiled a compact wireless headset.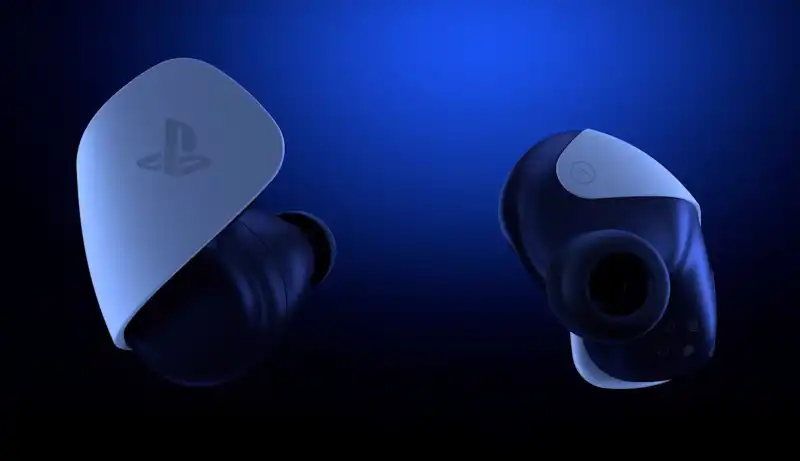 Sony already has a wealth of experience in this field, with products such as the WF-1000XM4, WF-L900 and Link Buds S, to name but a few models. Now it's the gaming division's turn to put its knowledge to good use with official PlayStation headphones.
For now, we only know that they'll support lossless audio and be compatible with PS5 and PCs. Sony will announce price and release date at a later date.
I'm a big fan of short stories about people – I'm a pro at tech and smartphones, serial literature, and writing in my spare time.