Twitter is now the place to illegally watch Super Mario Bros, the movie in its entirety. Find out how the platform, which has become a no-go zone due to Elon Musk and the removal of moderators, has impacted Nintendo and its latest blockbuster movie.
An impressive hacking phenomenon on Twitter
Twitter has become the den of pirates who shamelessly share Super Mario Bros, the movie in full version. The reason? Elon Musk's changes, combined with a massive reduction in staff, have turned the platform into a veritable pirate's paradise. Elon Musk's determination to maximize Twitter's profits has finally had unexpected consequences for Nintendo and the release of the long-awaited movie.
In recent weeks, Super Mario Bros, the movie has broken all box-office records, confirming the hype surrounding this adaptation of the famous video game. It is therefore not surprising to see digital pirates taking advantage of this situation to illegally distribute the film online.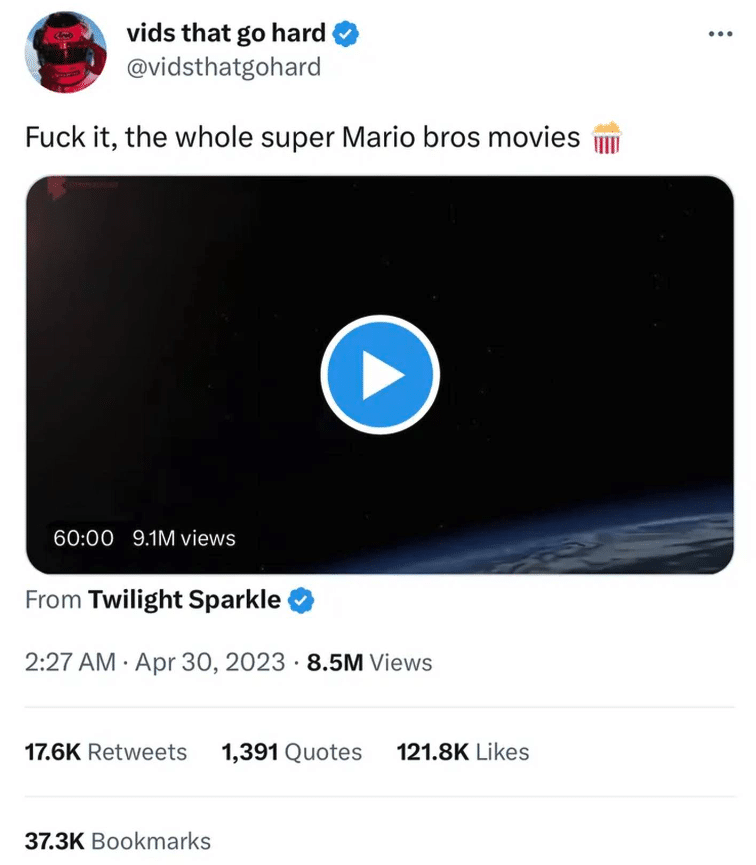 Twitter, the new platform of choice for piracy
According to an article published by The VergeSuper Mario Bros, the movie is constantly and regularly posted on Twitter. Just follow some accounts dedicated to the publication of long videos, which take advantage of the Twitter Blue subscription, or even make a simple search with some filters to find the movie.
This phenomenon is made possible by the lack of effective moderation on the platform, a direct consequence of the job cuts pushed by Elon Musk.
Legal consequences for Twitter and Elon Musk?
Clearly, this is a blatant copyright infringement and Twitter could face serious legal problems if it doesn't act quickly. Indeed, Nintendo has a long history of suing when its intellectual property is infringed.
It's worth remembering that Elon Musk fired much of Twitter's moderation and security staff when he took over the company. Since then, the platform is characterized by a total lack of regulation and the application of the DMCA law is conspicuous by its absence. As a result, Twitter has become a real playground for pirates who do not hesitate to illegally share Super Mario Bros, the movie.
Summary
I am a student and I am part of the editorial staff of thesilverink.com. I have the chance to enjoy writing, however, I also like to discuss all subjects and especially anything related to Science.